Erich's Current Listings Erich's Recent Sales Email Erich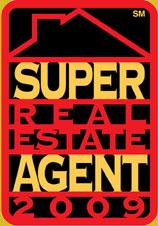 Thanks for the Referrals!
The majority of my business comes from personal referrals. It's the highest honor I can receive.
My goal in business is to treat my clients with respect and work hard towards their goal.

New Clients Welcome
Buying or selling a home? I can help. Even in this market, homes which are priced correctly and
in good condition sell. I promise to make the sometimes complicated process enjoyable and
profitable. Call me at (612) 220-1191, or send me a text message or email.

Experience and Know-How
- I work all over the twin cities, in the suburbs and in the country
- Residential resale (over 205 homes sold)
- New construction with various builders (over 30 homes built and sold)
- Investment properties
- Distressed (short sale or foreclosures)

Dedicated to Helping You
I'm proud to be awarded SUPER AGENT for the 2nd straight year. It's a recognition presented
to fewer than 4% of all licensed agents in Minnesota by Mpls. St. Paul Magazine & Twin Cities
Business subscribers.




Relocation Certified
As one of a few Edina Realty-qualified relocation Realtors in my office, I work with over 20
relocating buyers and sellers per year. I consistently sell in the top 1% of Realtors in MN.

Buy A House Now? It Depends...
Maybe you should wait. Here in 2012, I think market timing is starting to happen.
Some buyers are waiting to see if the market will drop further. I can't blame them. But don't
buy because rates may rise. They've been saying that for years! I don't believe it yet.

Yes, you should buy now. IF the following apply:

1) You have very stable employment
2) You are buying below your means and have 6 months of emergency savings MINIMUM
3) You are renting (paying someone else's mortgage)
4) You will be living in the same basic area the next 5 years MINIMUM

Although real estate is still struggling, we're now in the sixth year of this downturn. Prices
are bottoming in some neighborhoods. The lack of new construction will be a factor.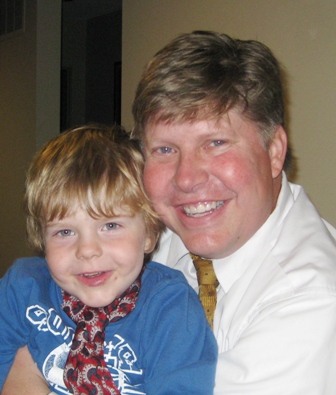 About Me
I'm married 23 years and father to a very active 5 year old boy. My wife Victoria Young is a
professor of Art History at the University of St. Thomas.
My dad was an art teacher and I grew up making art. After graduating from the U of MN,
my creative skills led me to a career serving the advertising industry in New York City
and Washington DC.

My experience serves my clients well today in my real estate career...I understand how
to position a property in the marketplace...and how to present a home to a buyer.

About Erich And His Team of Professionals
I recommend the following service providers based on personal experience.

Mortgage Loan
- Erika Kuhlmeyer-Dragic (651) 766-8444 www.BrookstoneOnline.net
- Breah Benson, Edina Realty Mortgage (651) 762-2123 www.homeloans.com/loans/aaron-johnson/
Title and Closing Services
- Julie Isadore, Edina Realty Title (651) 481-6803 www.JulieIsadore.EdinaRealty.com
Home Inspections
- Inspecta-Homes (651) 641-0641 www.Inspecta-homes.com
Home Warranty
-952-210-9809 HSA Home Warranty
Home Insurance
- Leif Anderson, Edina Realty Insurance (952) 928-5603
- Gary Paulson, Prudential Insurance (651)464-4214 www.prudential.com/us/g.paulson
Movers
- Ace Midwest Movers (651) 895-9103 www.acemw.com
- Good Stuff Moving (651) 488-4808 www.GoodStuffMoving.com
--------------------------------------------------------------------------------------
--------------------------------------------------------------------------------------
Additions/Remodeling
- Tim Whaley, Brother's Additions Remodeling (651) 235-8821 www.brothersadditions.com
Carpeting
- Bruce Quitter, Hamernick Carpet & Flooring (651) 261-1888 www.hamernicksdecorating.com
Cleaning
- John Armstrong Cleaning Service (651) 464-9768
Computer/Networking
- Tim Johnson, TeamLogic IT of Roseville (651) 633-6354
Electrical
- Bill Tomczak, NE Electric (763) 789-4900 www.nordeastelectric.com
Handyman Work of All Types
- Craig Larson (651) 503-3702
- Paul Petersdorf (763) 242-7811
Heating and Cooling
- Boehm Heating Co. (651) 644-1410 www.boehmheatingco.com
Security Systems
- Brent Hauger, ADT (651) 324-3140
Yard Work / Snow Removal
- Lane Anderson (612) 205-3771
--------------------------------------------------------------------------------------
--------------------------------------------------------------------------------------
Probate/Estate Planning Law
- Jane Larson (651) 636-5473